Drone Buying Guide - How To Choose The Right Drone
Author: Aus Electronics Direct Date Posted:9 July 2016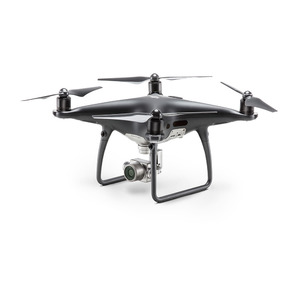 Drone Buying Guide - How To Choose The Right Drone
With so many drones available in the market, how do you choose the right one for you?
We have 28 models of RC Drones in our range. Just by looking at the pictures and reading product copies, it is very difficult to choose the right drone for you, your family members or friends. With your busy life and schedule, you don't have the luxury of time and be able to view all available videos on our website or even YouTube. To help you choose the right drone, we have categorised our extensive range for easy selection.
Drones have improved dramatically in terms of build quality and performance in the last few years. Drones are now much easier to fly with improved balance design and built-in multi-axis gyroscope for better stability. With these improvements, learning to fly a drone is much easier and quicker than ever.
Ultimately, the main questions you have to ask yourself to determine the right drone for you are:
What is your skill level? (Beginner, Intermediate or Advanced)
Will you be flying the drone indoors or outdoors?
Do you require a camera?
What is your budget?
Skill Level
It is important to choose the drone that matches your skill level. It is far too often that we have seen an over confident person fly a high performance drone, only to crash it in a matter of seconds! 100% of the time, the blame is placed on the equipment rather than themselves. To put this in perspective, would you drive a powerful V8 car if you have never driven on a road before? We hope that you can apply the same common sense and build your skill levels to protect yourself, others and your drone.
Indoor or Outdoor?
Flying the appropriate drone in the right environment is also very important. A drone can be used indoors or outdoors and in some cases both. You want to be able to utilise your drone's special features and capability, this can only be achieved if you have the necessary space to let your drone loose. Do not use an outdoor drone, indoors. An outdoor drone is more than likely a medium to large size drone as it needs to be able to accommodate light outdoor wind. Flying an outdoor drone indoors can cause some serious damage to your property; your drone and worse case injure people. This goes the same for using an indoor drone for outdoor usage. An indoor drone is a much smaller frame; these drones cannot handle any wind turbulence as they have very small rotors. Flying an indoor drone outdoors even in light wind condition can affect the drone flight stability and lose control.
Cameras
Having an on-board camera on your drone allows you to record your aerial expeditions for later viewing. This adds a new element of fun, as you are able to record your aerial exploits and be able to view it at a later time on your PC or Laptop. An FPV (First Person View) system is another level once again. This type of RC Drone has an on-board camera that wirelessly transmits the video to an LCD screen or even smartphones. With hours of practice, you are able to navigate the drones by simply looking at the screen on the remote controller. Our top of the line RC GPS Drones has facilities to mount a gimbal and Action camera. This allows for you to record full 1080p HD footage, matched with our FPV system, you can have a very powerful professional drone system.
Budget
Setting a budget is lastly the most important factor in selecting the right drone. With our wide range of RC drones available, you will find the right drone to meet your skill level and budget. We always recommend to start with lower cost drones if you are a beginner and ultimately make your way to bigger, more powerful and more expensive drones. We do not recommend purchasing the top of the line drone (although very easy to fly and equipped with features such as one button take off and landing) to avoid disappointments for both parties. Build up your skill level and get the practice that you need and work your way up to the drone that you aspire in flying.
Beginner Drones
Someone who has never flown a drone before
Children between 6 – 10 years old
Our range of beginner drones is specifically designed for the first time flyers in mind. Starting with our range of Roll Cage RC Drones, these have a protective cage around the drone to protect the drone, people and surroundings. It can handle the inevitable crashes that the drone will endure whilst learning and developing your flight control and skillset.
We also offer medium to larger sized drones suitable for the beginners. With multiple speed settings, the drone can be set to "slow" speed that sets the drone to beginner level avoiding quick changes in direction and acceleration. This allows you to develop your control orientation whilst minimising potential crashes. You are able to increase the speed levels as your skill level develops. You'll be flying like an expert in no time!
It is important to remember that the key to flying drones is slow linear control adjustments. The main cause of hard crashes is sudden change in control directions that can potentially leave the drone out of balance or quickly plummeting from great heights.
| | | |
| --- | --- | --- |
| Beginner - Indoor | Beginner - Outdoor (light wind) | Beginner with Camera |
| | | |
Intermediate Drones
As you gain confidence and better control in flying drones, stepping up to more powerful drones is the natural progression. Our range of intermediate drones requires more precise controls to fully maximise the drones performance, features and capability.
Our range of micro drones although tiny in size, is actually more suitable for intermediate flyers. They generally require very precise control movements to witness its flight potential. In the hands of a more experienced flyer, it is something to behold.
We recommend our FPV RC drones to intermediate flyers. These drones are equipped with a camera that wirelessly transmits to an LCD display or even a smart phone mounted on the remote controller. Being able to see the drones view on the LCD allows for you to control the drone without looking at the drone itself. Performing this requires very precise and instinctive controls that are only developed of hours of flight time.
Intermediate
Indoor

Intermediate
Outdoor (light wind)
Intermediate
with Camera
Advanced Drones
We categorise our RC GPS Drone range as advanced purely due to its size and its powerful motors. Although they are very easy to fly, in some cases easier to fly than our intermediate drones, we feel that this is the responsible thing to do to protect our customer, other people and the drone. These GPS Drones have powerful brushless motors that can withstand light to medium wind conditions, longer 1km control range and up to 30 minutes of flight time. They are also capable of integrating a gimbal that allows you to mount an action camera to be able to record HD videos. Lastly, pairing with a powerful FPV system completes this ultimate drone for advanced photography and videography applications.
Advanced
Indoor
Advanced
Outdoor
Advanced
With Camera
None